Testimonials

"My husband and I are coming up on three months after the birth of our first son and we are still talking about how critical hiring Alden was. After taking a birthing class, we decided that having an extra set of hands and someone with experience overseeing births would benefit us. It may sound silly, but one of my main concerns with hiring a doula was that I really didn't want someone who was going to be overly doting. I knew that I would not respond well to someone cooing at me and telling me that my body is a blooming temple of baby-filled love. Alden was so supportive to me and my husband (physically and giving us peace of mind) without making either of us feel patronized. Before delivery, Alden met with us a few times to take a look at our apartment to suggest some labor positions throughout our home, help us decide what to bring to the hospital, what food to prepare for labor, what to have on hand for postpartum recovery and just to get an overall feel for what we were looking for in a doula. As for the labor, I feel as if Alden reads cues like no one else I've ever met. She was constantly reading our moods and knew when to give us space, when to step in, when to tell my husband to step in, when to squeeze my hips, when to press on my back, etc all without being told. My baby was posterior so I had very painful contractions in my back. I don't know what I would have done without Alden's super-human strength to squeeze my hips together; that was the only thing that got me through the extra long labor. I cannot emphasize this enough, Alden is VERY strong and that ended up being VERY important. Labor is a feat of physical strength for everyone involved. Even if you are planning to deliver with an epidural, there is still a lot of laboring to be done before that stage. I'm very proud of the experience we had and I'm sure that it was so positive because of Alden. To say that I highly
highly
recommend her is an understatement."
-Katie G.
"We were so fortunate to have found Alden through the
NYC Doula Collective
! She is not only extremely knowledgeable about childbirth but is a witty, empathetic, and all around cool human being! Her prenatal preparation with us was extremely useful and thorough, and she took special care to really make sure my husband felt included and confident in his role as my labor companion. (She even speaks French, a bonus for my French husband!) Our birth plan went completely out the window when I had to be induced due to complications and when 36+ hours of induction failed and I had to have a c-section. I literally don't know how we would have gotten through it without Alden. Her calm presence, bringing me clear liquids that were actually tasty, massaging me and turning me in the bed, helping me to advocate for myself with the medical team by befriending all the nurses. While we'd prepared for her to support me with a natural labor she actually helped me make the very important decision to have an epidural before we got to an emergency c-section-which guaranteed I was awake for the procedure and could meet my baby. I had no idea that if I didn't get one I risked having general anesthesia and missing the birth. Her honesty and expertise gave me the gift of immediate contact with my daughter, gave my husband confidence to support me, and made my birth experience positive in the face of many challenges. I highly recommend Alden, you would be lucky to work with her!"
-Amy B.
"Words really can't do justice as to how pivotal having Alden as our doula. My family and I were really blessed to have her with us during our labor. The doctor recommended induction between 39-40 wks which changed my birth plan quite a bit because I wanted to have my baby as naturally as possible. When I mentioned it to Alden, she prepared me with what would be most likely to happen and the things to expect and the decisions that I could make, which really empowered me. As a first time mom, it is hard to prepare for the unexpected because you never been through the experience before. I never considered having a doula even because I thought it was for hippie dippies who were using midwives and that was not me. I finally gave into the doula because we realize having an experienced, third party person to help us with something we have never gone through was the sane way to go. Alden never passed judgment and was such a help every step of the way. She helped to ease my contractions, ease my husband and ease me. The finer details of what she does makes all the difference. Even after all the medication, I was only 7cm dilated and the doctor said I would most likely to have a C-section. I really believe that because of Alden and working with her on positioning and breathing techniques, did I finally start dilating more. Having the baby come out naturally was very important to me and I am glad I was able to do it. So doula is definitely is the way to go and if you do, I cannot recommend Alden enough!"-
Alice L.
"My husband and I feel very blessed to have had the opportunity to work with Alden for the birth of our first baby. My very first impression of Alden was from our initial phone conversation. She was very warm, articulate and professional. I immediately felt comfortable with her. I then invited her to meet with me and my husband in person and right away knew I wanted her to be a part of my birth team. Alden visited us at our apartment twice before my expected due date. Both visits she was very thorough and guided us through all the important information that pertained to the delivery. I had wanted a natural, drug-free delivery and she did her very best to help me achieve this. Alden is a wonderful Doula and I cannot thank her enough for her professionalism and good heart to help me through the the most important day of our lives." -
Michelle H
"Alden was the best choice we could have made a doula. She was kind, extremely helpful and patient. We will definitely hire her back for our next baby!"
-Gilles
"My husband and I interviewed a handful of doulas on principle despite knowing Alden was the right fit after meeting her and hearing her speak compellingly about birth and how she's come to it. I felt I would be able to be as comfortable and candid with her as I needed to be for the birth. Alden was great to work with through the whole process. Her prenatal visits helped my husband and me get ready for him to provide physical comfort and support during labor. Her suggestions and encouragement were helpful. Alden is easy to be around and gives great hugs at just the right moments. When I began my labor, she was a huge help over the phone, which surprised me because I wouldn't have imagined anyone could help over the phone. Once she arrived at our place, her physical strength and steady presence were a huge help during labor. Her massages, in general, feel incredible. Alden was respectful and skilled as I'd expect any good doula to be, but she went beyond the basics with the intuitive support she provided for my husband and best friend who were present at the birth. She knew how to be firmly present without getting in the way, and she knew how to help us be there through it too. She's an extremely versatile doula. When I spoke to Alden on the phone after deciding to work with her, I was reassured that I'd made a good choice. My husband and I were increasingly happy with the decision each step along the way. After the birth, my husband remarked that Alden is uniquely cut out for the challenges of being a doula. He seemed relieved we'd had the sense to choose her. Alden worked with us for a week as a postpartum doula as well. She adeptly assessed our particular needs each day and was simultaneously flexible and focused on making sure we met goals we'd set, rested, and stayed nourished. She's even continued to check-in and be helpfully available after it all."-
Kendra L.
"My husband and I were first time parents-to be without any family in the area, which is why we initially decided to hire a doula. We had such great experience with Alden as our doula that it was so much better than having a family member along! Throughout the last few weeks of pregnancy she made sure to educate us and helped us feel secure with our birth plan and showed us some great techniques for managing my contractions and pain. On the big day, she worked with my husband, and the two of them made an awesome team. I was open to having an epidural, but was able to go completely drug-free without hesitation! She had the confidence to guide us through my (somewhat exciting) labor, and made the whole process so much smoother than it would've been. It was great to have her there after the birth too because she really took care to make sure everyone was nice and settled and that we had everything we needed.
All in all I'm so happy to say that I have a great birth story to tell my daughter every year on her birthday, and we owe it to the safe and calm atmosphere that Alden provided for us." -
Abigail R.
"We were lucky enough to have Alden with us for the birth of our second child. Alden struck the perfect balance of professionalism and warmth. She is incredibly knowledgeable, and has a strong understanding of the birth/prenatal/postnatal experience but was never pushy, preachy or imposed her own agenda. She listened carefully to our concerns, and took what my husband and I had learned from our first birth to help guide us into fully understanding what we were looking for with our second birth. As with every birth- ours had plenty of unforeseen surprises and things that didn't go exactly how we pictured it going. Alden was great at gently reminding us of some of our goals when appropriate, and being totally flexible as things changed. She was great with the hospital staff and had a wonderful report with our midwife and the nurses. My husband and I both felt totally comfortable sharing this most intimate and personal event with her and we both agreed that she helped alleviate a lot of the stresses and nerves we had going into it. Alden has our total support and I can't sing her praises highly enough. She is a wonderful doula and now friend."
-Alaina T
"I cannot express how happy I am that we chose Alden to be part of our birth team. We were uncertain whether we needed a doula, but our anxiety about the trip between our home and the Brooklyn Birthing Center decided it for us. Alden is such a calming and empowering presence, that each session we had with her bolstered my confidence in my decision for a natural childbirth. During my labor, it felt like she could read my mind, always knowing exactly what I needed. Also, even though she was a big part of my labor support, she made sure that my husband was my primary supporter, and she took care of him as well as me. At the postpartum visit, she put us at ease with all of our feelings and helped us connect with each other, which we have continued. I would absolutely hire Alden again in a heartbeat should I be in a position to need a doula."
-Danielle O.
"I believe having a doula for delivery was one of the best decisions we've ever made and definitely crucial for my labor. Me and my husband agreed that having someone who can be our advocate in hospital environment made sense and that it would be helpful to team up with a person who knows what's going on and who wouldn't be lost if something goes wrong. As this was our first baby I was very nervous about the whole childbirth process, having no idea what to expect, but Alden was really an ocean of calmness and confidence She was probably more excited than me:) During our first meeting she told us about the amazing childbirth process, and suddenly we felt much more empowered and relaxed. It was a big moment, and we knew back then she would be our guardian angel! We also took a Lamaze class, but mostly heard what Alden had already told us, so it wasn't really necessary. During the second visit Alden showed us best places for labor at our home, several pain management techniques, and discussed our hospital bag contents. When she was leaving I still remember her saying "next time I see you we'll be having a baby". With her what initially felt like a scary process started to be filling with excitement. My labor was a long one, and the contractions turned out to be very painful from the very beginning. Alden came to our place around 4 AM and stayed with us till our baby was born. I cannot stress enough how much she knew, how physically strong she was (and turned out it's very important). Even the smallest things I was unable to appreciate during labor were actually helping me to avoid the C-section. Even though I had an epidural, thanks to Alden I never felt guilty about it, and still had the most amazing natural birth. We are forever grateful for this experience, and our beautiful daughter will meet Alden and know that she played a huge role in the arrival our our little bundle of joy!"
-Olga S.
---
© 2017 Alden Moore CD(DONA) NYC Birth Doula

Powered by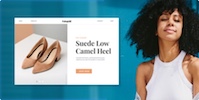 Create your own unique website with customizable templates.