Training

East 15 Acting School, London. MFA Acting (International)
Program Head: Monique Wilson
Acting: Dee Cannon,
Neil D'Souza
, Monique Wilson
Voice: Richard Ryder
, Ashley Howard
Movement: Tracy Collier (Laban), Stephanie George (Laban), Marcin Rudy (Grotowski)
Combat: Gordon Kemp (rapier & dagger)
Centro Maschere e Strutture Gestuali, Abano Terme, Italy.
with Donato Sartori
Ecole Internationale de Théâtre Jacques Lecoq, Paris, France.
Head of School: Thomas Prattki
Improvisation: Paola Rizza, Susana Lastreto, Jos Houben
Clown: Jos Houben, Thomas Prattki
Movement: Christophe Marchand, Jin Woo Yoo
Laboratoire d'Etude de Movement, Paris, France.
with Pascale Lecoq and Krikor Belekian
Whitman College, Walla Walla, WA. B.A. Theatre
Director of Program: Nancy Simon, PhD.
Other Specialized Training:
Institute Seni Indonesia (Bali, Indonesia), Stanislavski : GITIS The Russian University of Theatre Arts (Moscow, Russia), Shakespeare's Globe Training (London, UK) British Academy of Dramatic Combat (London, UK) : Foundation and Level One
Certified with Distinction
, American Conservatory Theater: Summer Training Congress (San Francisco, USA), TEFL: The Boland School (Brno, Czech Republic), David Knezz (Mask Creation- Chicago, IL)
Shakespeare:
Text:
Giles Block, Joanne Howarth
First Folio Technique
: Susan Hart
Voice
:
Stewart Pearce
Movement/Body
:
Balinese Dance, Mask, Shadow Puppetry
: I Wayan Dibia, I Wayan Sutama, I Nyoman Sedana
Clown
: Paola Coletto, Adrian Danzig, Leslie Buxbaum-Danzig
Commedia dell'Arte:
Marcello Magni, Antonio Fava, Donato Sartori
Combat:
Academy of Stage and Screen Combat (Empire Workshop), Swordplay: Single sword SPT Basic
Physical Theatre/Devised Work:
Plasticene and Soif Compagnie
Feldenkrais®
: Myriam Pfeffer, Jos Houben
Viewpoints:
Chloe Latour, Clarie Astruc, and McKenzie Scott
Circus Skills including Silks, Spanish Web & Trapeze:

Sylvia Hernandez-DiStasi, Jill Heyser
Powered by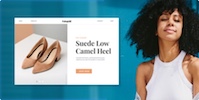 Create your own unique website with customizable templates.